Drinks, other liquid then water, and tastes awesome, some drinks include coke,sprite , milkshakes, smoothies and Etc. Well tell me you favorite drink if you want and rememeber Everyone HAS opinions so dot disagree and argue with other peoples opinions and opinions make everyone else diffrent from each other.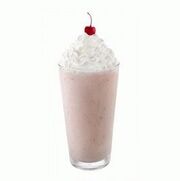 Ad blocker interference detected!
Wikia is a free-to-use site that makes money from advertising. We have a modified experience for viewers using ad blockers

Wikia is not accessible if you've made further modifications. Remove the custom ad blocker rule(s) and the page will load as expected.